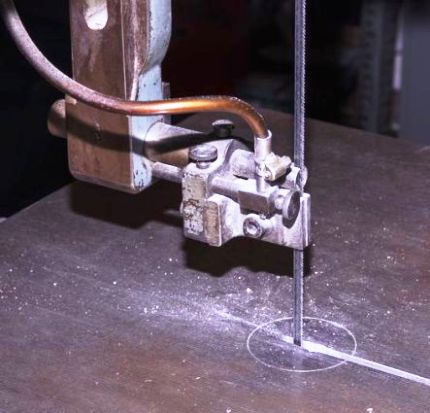 Band saws are one of the most common tools one can find in workshops and metal fabrication shops. Typically, a band saw is composed of a serrated metal blade or small metal teeth that form a continuous band and is extended over two pulleys. This tool comes in various types and band saw parts largely differ depending on what type it is particular made of. Though a number of these parts are made for safety reasons while others are for the actual cutting function, each of them is very crucial in making the band saw a very flexible tool.
For instance, the blade is one of those band saw parts that make it a powerful cutting tool. It consists of teeth that are formed together in a continuous loop, creating a jagged edge. The blade also gives the tool the ability to cut in a different manner since they can be interchanged to suit the material and project at hand. Another critical part is the motor which determines how much power the machine has. However, this is not a part of a portable or handheld band saw. Also, while a large electric motor means more power, it can make your band saw harder to operate if it goes beyond what you need.
Another vital part is the table where you place the material to be cut. It can be created to make your own custom table to suit the workspace. There are even some tables that can be attached to other band saw parts to give operators or users the chance to apply various cutting options by switching from a vertical to horizontal type. Lastly, guides are one of those vital band saw parts that guarantee the accuracy of the cut by stabilizing the blade. With their amazing role, they need to be constantly aligned and maintained.